Xtreme Acoustics MX42 portable mini 4-channel audio mixer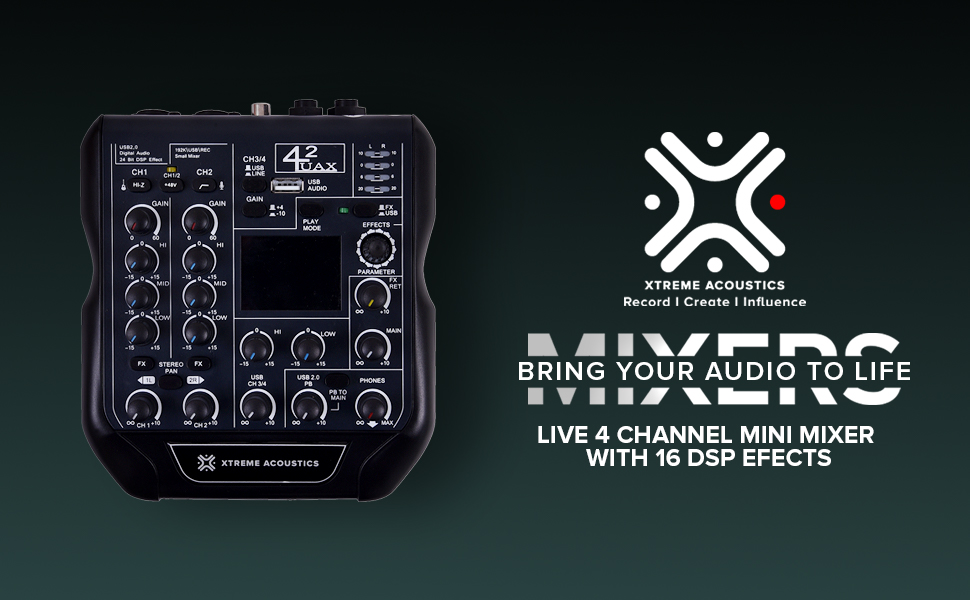 Bring audio to life with 192Khz sampling rate !
A multi-purpose compact and portable channel mixer with audio interface, ideal equipment for live performance like stage shows/ talk shows and network broadcast. The mixer engaged with input gain, high and low sound adjustment. Operated by connecting the USB power adapter and Type-C cable for power supply of the mixer. When connected to a computer, data can be sent between the mixer and computer.
HOW TO GIVE BACKGROUND MUSIC
For enabling the bluetooth, find the name BT-Audio on your phone. Once it is connected, you will see a circular colorful disc on the display area.

You can adjust the volume of the background music by rotating the USB CH3/4 knob on your mixer.

You can move your songs forward/ rewind by rotating the PARAMETER knob.

Background music can also be given through USB flash drive/ pen drive
Can be used for live streaming on to the mobile phone through its USB to lightning and c-type connector or for recording purpose on the laptop/desktop.
Powerful. Sturdy. High Quality Mixer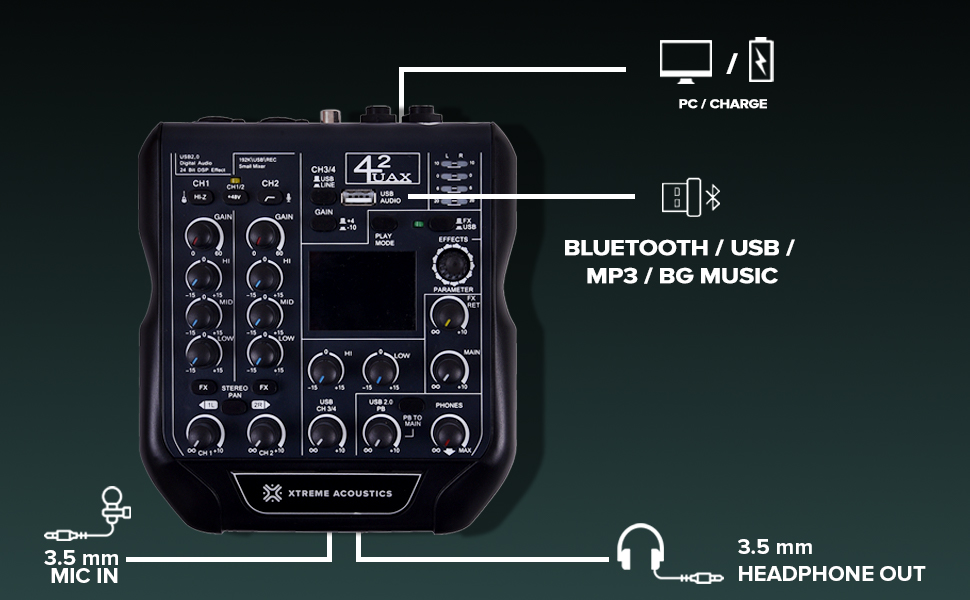 Features that are hard to ignore!
Tons of features like:-
The Hi-Z switch on Channel 1 raises the impedance of the line input to be suitable for an instrument like guitar. Low cut button on Channel 2 apply a high pass filter that eliminates frequencies below 100 Hz, help clean up the sound of your microphone.

4 channel mixing console with USB recording

Two connectors lightning and c type cables for varied options

16 DSP effects (24 BIT)

Built in phantom power/ 48v with frequency range 20Hz to 20KHz

Bluetooth connection

Attractive display panel with funtion display, bluetooth connection status, song time display and effect types on its screen

Super amplifier provides high precision sound

3.5mm mic jack provision

High definition headphone output port

Live streaming option on mobile phone. The signal can be transmitted between the mixer and the mobile phone, and live broadcast in real time.

Everything that you can do LIVE!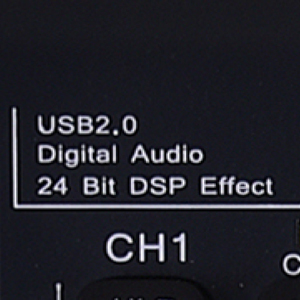 Very high sampling rate
4 channel mixing console with output sampling rate at 192KHz and 24 Bit DSP effect.
*Note:- the mixer is mainly used for the live streaming, it can not record the multiple tracks at once. For that, an audio interface is the only way to go. Mixer takes multiple incoming signals and mixes them together thus resulting in one stereo track.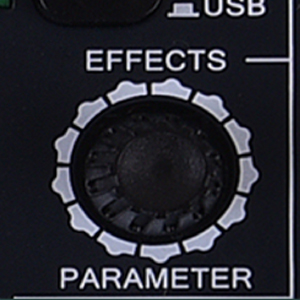 Digital effects
16 digital effects like Ambience, Bathroom, Room, Plate, Spring, Hall, Warehouse, Cathedral, Gated Reverb, Chorus, Chorus Reverb, Phaser, Phaser Reverb, Flanger, Flanger Reverb, Rotary and Delay

Turn (left/ right) to select the effect type and it will take effect automatically.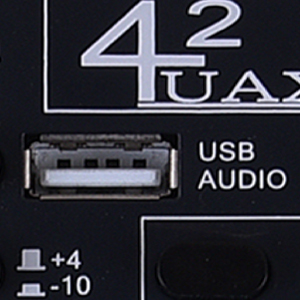 Back ground music
Connect your mobile phone to mixer through bluetooth to give back ground music or through USB drive.