Can I do the audio recording on my phone?
Mixers are mainly intended for live streaming or audio recording on laptop/ PC.
Will my mixer do the audio interface work?
It's a mixer. It mixes incoming signals, resulting in one stereo track only.
How can I tackle the static/ humming sound during my streaming?
Check your grounding issue  and use high quality accessories like microphone, mic cable and headphones.
Can I use any mic on my mixer?
Use a condenser mic with XLR to XLR cable for the best audio quality. The mixer is not compatible with any USB mic.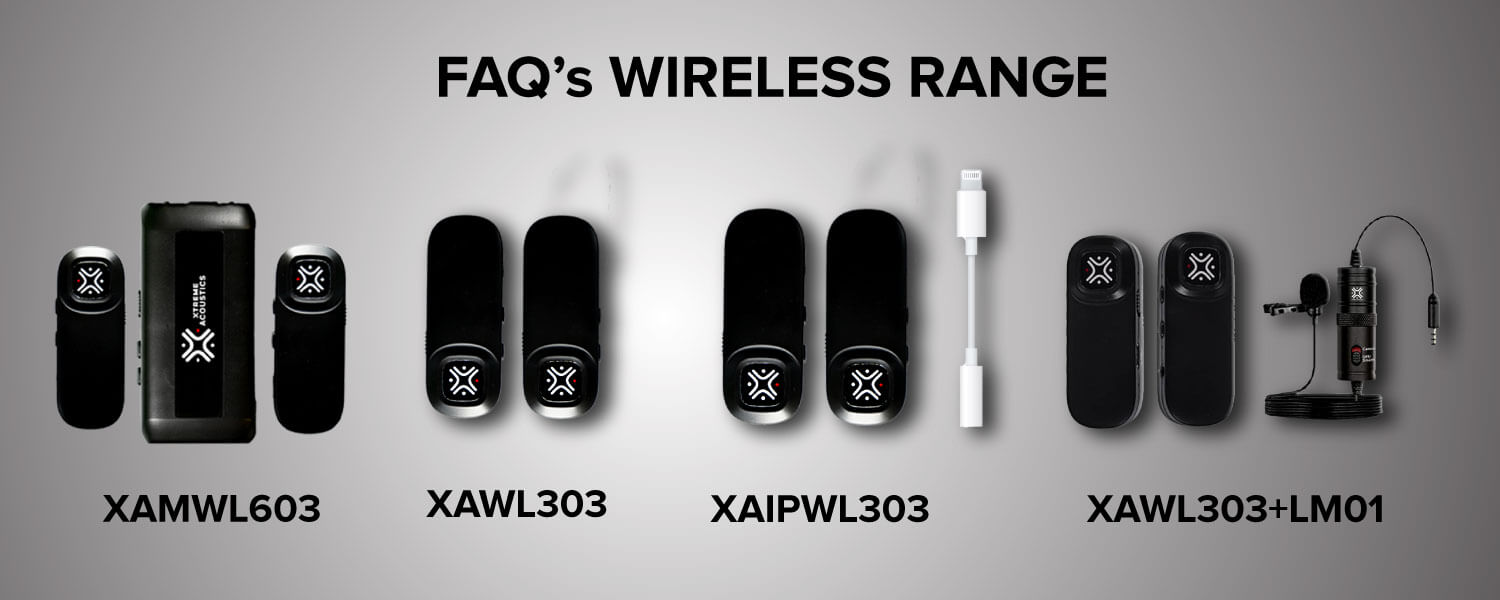 What should I do if my pairing gets disturbed?
If the pairing gets disturbed- long press the frequency pairing button of the transmitter for 2sec till the power light starts flashing. Now long press the frequency pairing button of the receiver for 2sec, the signal light flashes for three times. Once the flashing stops, press the mic pairing button once,  the pairing lights will remain stable and will stay turned on.
Will my wireless mic work with iphones or Oneplus/ Samsung/ Redme/ Oppo/ Vivo?
The product has a 3.5mm receiver cable. To use it on iPhones or other Type C phones, you need an original Company connector. 
Will my wireless mic work if I use an external microphone?
 The mic has an internal electret microphone. It will not work if the external microphone is used.
My wireless mic is not working, how can I make it work?
Ensure that both the transmitter and receiver are charged and our paired with green lights flashing on both. Use the headphones on the receiver to monitor.
Can I use any mic as an external mic?
You can not use any mic. You have to use the mics which are compatible with the mixers like the ones with TRS connection example lavalier condenser mics.
What is the charging time, battery usage time and working range of this wireless mic?
The mic has atleast 2hrs of charging time, 4 Hrs of usage time and audio capture till 25 to 30 feet distance.
How to start using the wireless mic?
The mic is paired at the factory level, so do not disturb the frequency button. Just shift the switch to 'on mode' on both the transmitter and receiver.