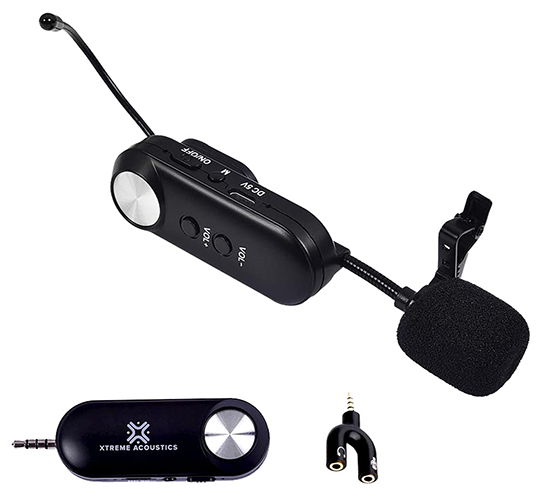 How to Setup
Wireless microphone?
In a box we get a Wireless microphone (transmitter with microphone and metal tie- clip), receiver with 3.5mm jack, 3.5mm Y splitter with travel/ storage pouch.
For turning on the device- long press for 2 secs, the microphone and receiver switch, all three green lights stay on at the same time (microphone power, receiver power and receiver signal), indicating that frequency has been aligned and can be used normally.
Short press the volume adjustment keys +/- on the microphone to adjust the volume.
Open the camera/ recording app in your phone through 3.5mm jack. Unplug to play the recorded file.
The Y splitter turns a 3.5mm combo port into two distinct ports – one 3.5mm headphone jack and one 3.5mm microphone port. This allows you to use your headphone and microphone to all mobiles and tablets.
The signal light when flashing slowly indicate that the microphone and receiver need charging as they are at low voltage.
Red light is on when charging takes place. Once the charging is complete, the red light turns off automatically.
Unplug the device once it is fully charged.
Recharge the device when not in use for long time at least for 5 mins.
The charging time is 2 hrs and it lasts for 4 hrs.
Small, light, easy and yet strong, powerful and effective Wireless Lavalier microphone by Xtreme Acoustics is a perfect pick for vlogging, online tuitions, talk shows, conference, work from home and for all those who need to mic themselves up quickly by easy clip-on and don't have the benefit of a crew to attend to. Its compact, strong built-in structure and hands-free feature makes it easier for everyone to capture high-quality audio.