Xtreme Acoustics XAMWL303- UHF Wireless Microphone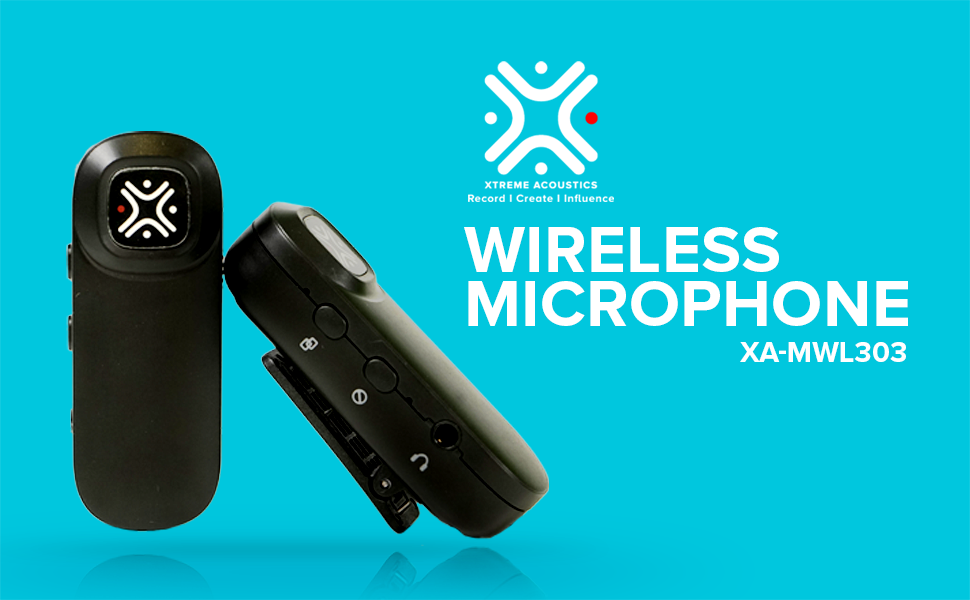 Supreme, UHF- All Purpose Wireless Microphone
UHF– Ultra High Frequency Wireless microphone is a high performance product that offers supreme broadcast audio quality. The sound is delivered crystal clear under any conditions and up to a distance of over 25- 30ft which offers lot of flexibility for all kinds of content.
XAMWL303 is a Clip-on mic or beltpack mic with transmitter and receiver. The device is already paired at the factory.
The Transmitter (TX):- The transmitter acts as either a quick and easy clip-on wireless mic, due to its high-quality built-in omnidirectional condenser capsule.
The Receiver (RX):- The RX is just as compact, which makes your rig that much easier to carry and facilitates mounting on smartphones or cameras that can easily snug in your mobile holder/ camera's shoe mount.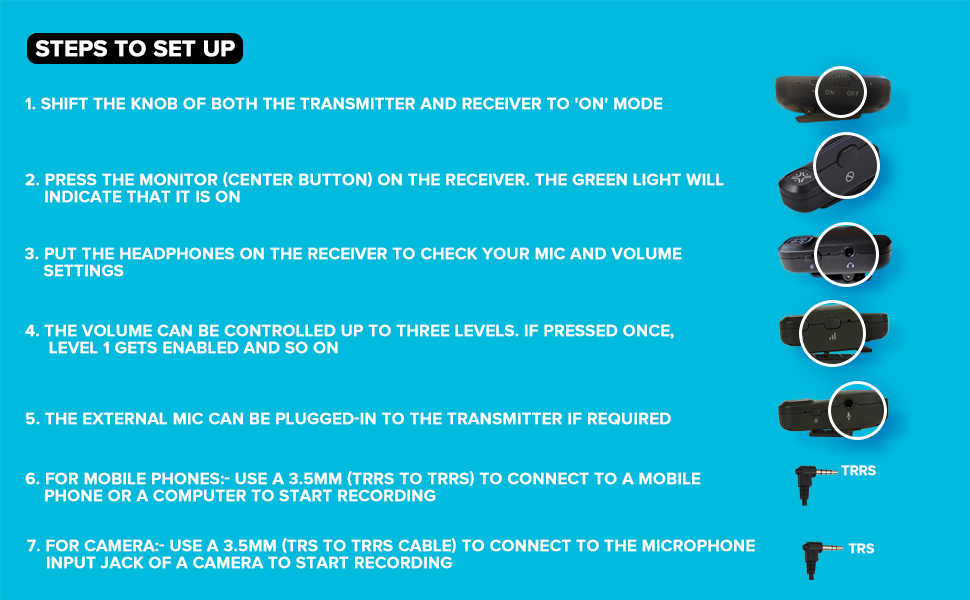 Pairing tip- if the existing pairing gets disconnected
The devices are paired at the factory level, if it gets disconnected due to the interference reasons, follow the steps below to reconnect it again:-
Turn on the microphone and the receiver at the same time. Long press the frequency pairing button of the transmitter for 2sec till the power light starts flashing.

Now long press the frequency pairing button of the receiver for 2sec, the signal light flashes for three times.

Once the flashing stops, press the mic pairing button once. Now both the pairing lights will remain stable and will stay turned on, that shows that the pairing is done successfully.
Perfect wireless mic solution with wide compatibility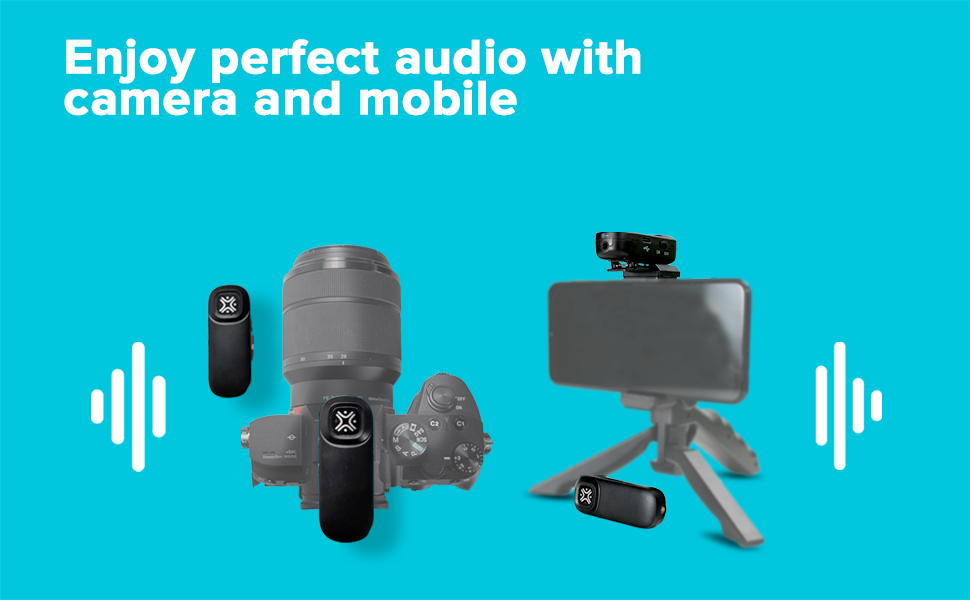 Caters to content creators in all the disciplines- be it travel vlogs, online classes, cooking videos, work from home or an interview- you know that your audio output is always intact.
SOME POINTERS
The charging is done using the USB to Type C charging cable. Both the transmitter and receiver can be charged at the same time.

For Camera/ Mixers/ Amplifiers:- Use a TRS TO TRRS Cable. For mobile phones/Computers:- Use a TRRS TO TRRS Cable.

Some Android versions are not suitable for their own camera app. In such cases, download the camera app separately.

The mic has at least 4 Hrs of heavy usage time, over 2hrs of charging time, an inbuilt condenser and an effective working range of over 25 feet.

External microphone jack has a provision of connecting the mic with TRS connection (like shotgun mics, wireless mics and lavalier condenser microphone).
Note- This wireless mic has a transmitter and a receiver with 3.5 mm jack, meant for use with mobile devices and computers with 3.5mm connection. For Type-C or Iphones, get an original OTG adapter.

Unmatched performance. Incredibly small. UHF Wireless mic.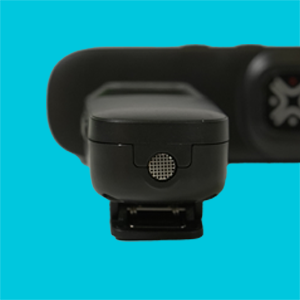 In-built microphone
It has an internal electret microphone. If no external microphone is plugged in, the transmitter will use an internal microphone.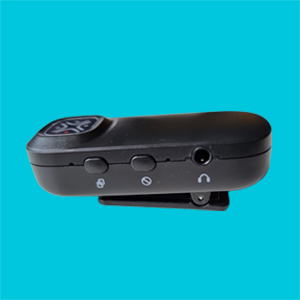 RX- Monitor indicator, Headphone features
Monitor indicator- when the green indicator is on, the monitor function is on, when the indicator is off, the monitor is mute.

Monitoring can be done using the standard 3.5mm monitor interface using headphones or monitor speakers.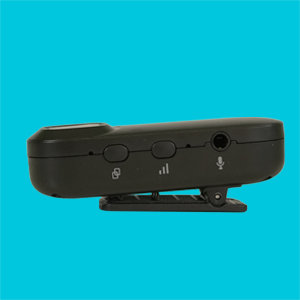 TX- Volume indicator, External mic features
The volume indicator light flashes slowly for each volume adjustment. When level 1, indicator light flashes one time. When level 2, indicator light flashes two. When level 3, indicator light flashes three.

External microphone provison with 3.5mm input.