Xtreme Acoustics XAMXB4.C Live Home Studio Combo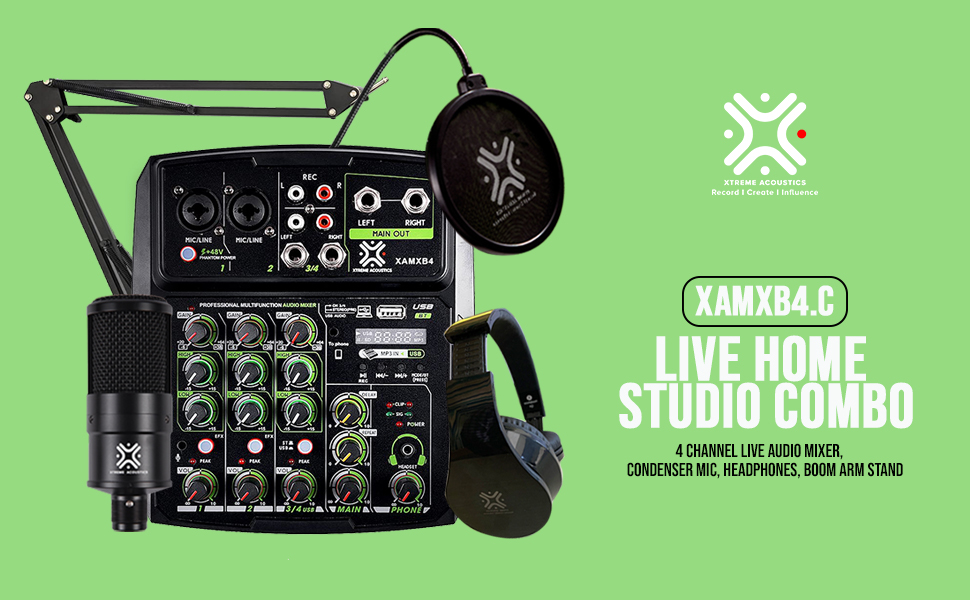 All-in-one home studio LIVE recording kit
This is an all-in-one home studio LIVE recording kit from Xtreme Acoustics that has XAMXB4 Live 4 Channel Audio Mixer, XAC01 Professional Condenser Microphone with, Adjustable Boom Arm Stand, Pop Filter and high quality 3.5mm Headphones for audio monitoring.
A perfect kit for setting up your home studio that's perfect for YouTube Music Recording, Mobile/PC Live Streaming, Podcasting, Webcasting etc. The kit ensures that you have a complete setup to record clear audio from the comfort of your home.
The B4 Audio mixer and Condenser Microphone with 48V Phantom power XLR Cable will help record and even live stream all your content with the studio-like quality. An adjustable boom stand with a shock mount and the pop filter ensures that you capture clear audio without any noise.
Xtreme Acoustics XAMXB4 Live- 4 Channel Mixer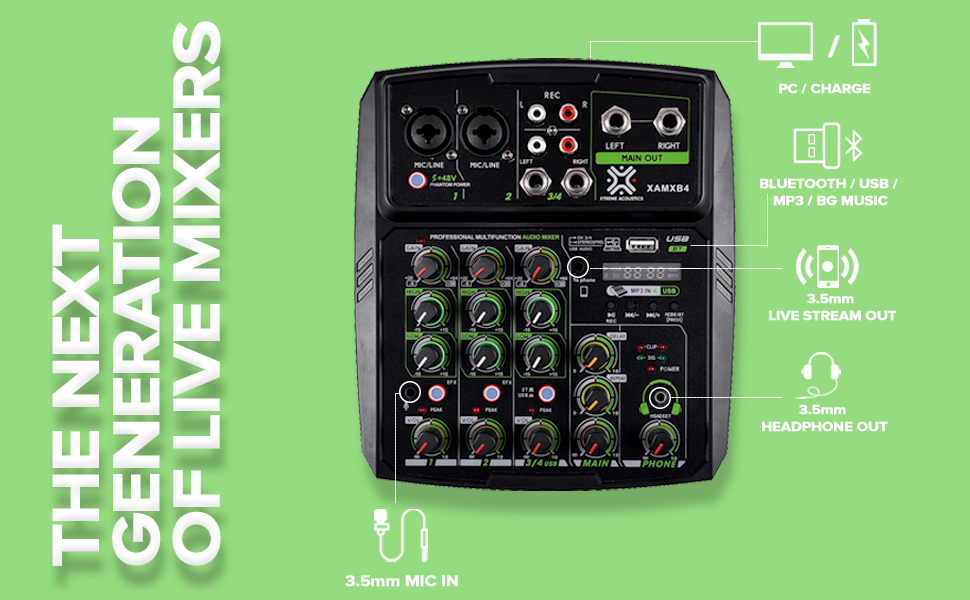 XAMXB4 Live 4 Channel Mixer- a cut above the rest!
Loaded with tons of features like:-
4 Channel LIVE audio mixer

+48 V Phantom power on Channel 1

Two 1/4'' (L/R) main outputs, Two XLR/ TRS or 1/4'' combo MIC/ LINE input jacks, 2 TRS and 2 RCA stereo input jacks.

Engaged with input gain, 2-band EQ (HIGH/LOW) and volume adjustment, delay and repeat control knobs.

3.5mm microphone interface

Live broadcast function on smartphones through 3.5 mm live out

Bluetooth function/MP3 player/ PEN DRIVE for background music

PC/ laptop audio recording
Rugged. Powerful. Metal body Condenser Microphone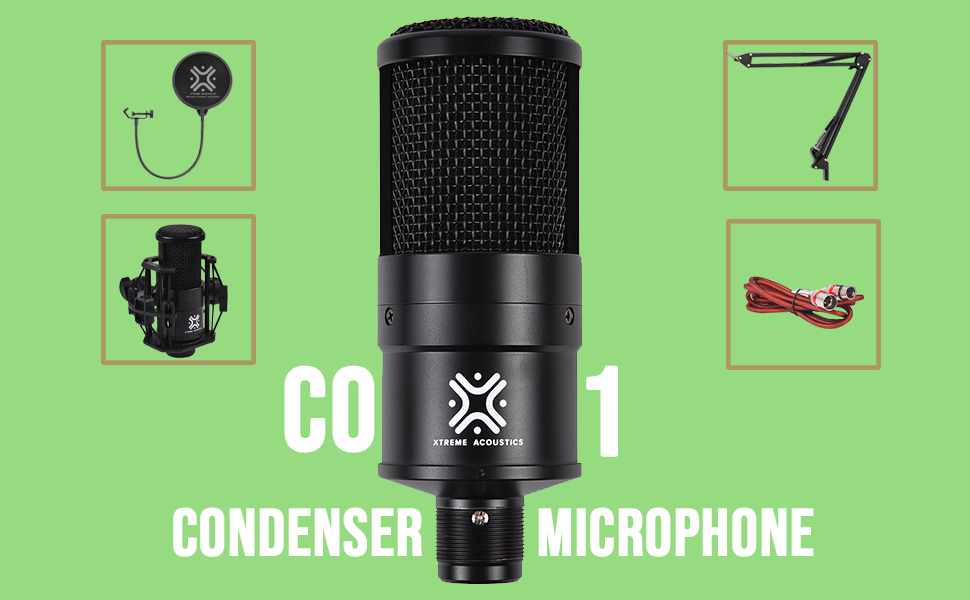 A multi purpose condenser microphone which can be used to record vocals, singing, podcast, voice-overs, professional studio recording and to record instrument. Unidirectional pollar pattern microphone with a frequency response of 30Hz-18KHz and a Sensitivity of -45dB±2dB, equivalent Noise level:18dBA and S/N ratio:76dB

A solid die cast metal body with integrated shock mount. The black shock mount isolates the studio condenser mic from physical vibration, floor, and stand noise. Features an angle adjustment with locking knob.

A moulded balanced XLR to XLR cable to deliver uninterrupted audio signals irrespective of cable length, the ends of the cable are fitted with springs which greatly increases the cable's life span.

The adjustable scissor arm stand is made of all steel construction, sturdy and durable, universal mounting clamp attaches to tables, desks, shelves, counters, etc. With a quality pop filter, the microphone picks up your voice clearly.
Everything that you can do LIVE! Ideal for Karaoke !
It serves many purposes like home music production, live streaming, karaoke through Starmaker/ Smule app
HOW TO GIVE BACKGROUND MUSIC?
Click on the MODE/BT so that bLUE is reflecting on to the display.

To give background music, you can connect your phone to the mixer by enabling the bluetooth on your phone. Select 'MIX MP3-BT' and press the ST/USB button present on the 3/4 Channel of the mixer.

The song setting can be done by forward/ rewind button or can even be paused.

You can control the volume settings by rotating the knobs on Channel 3/4.

You can also give BGM through the USB/ Pen drive port as given on the front portion of the mixer.
A complete kit for Live streaming!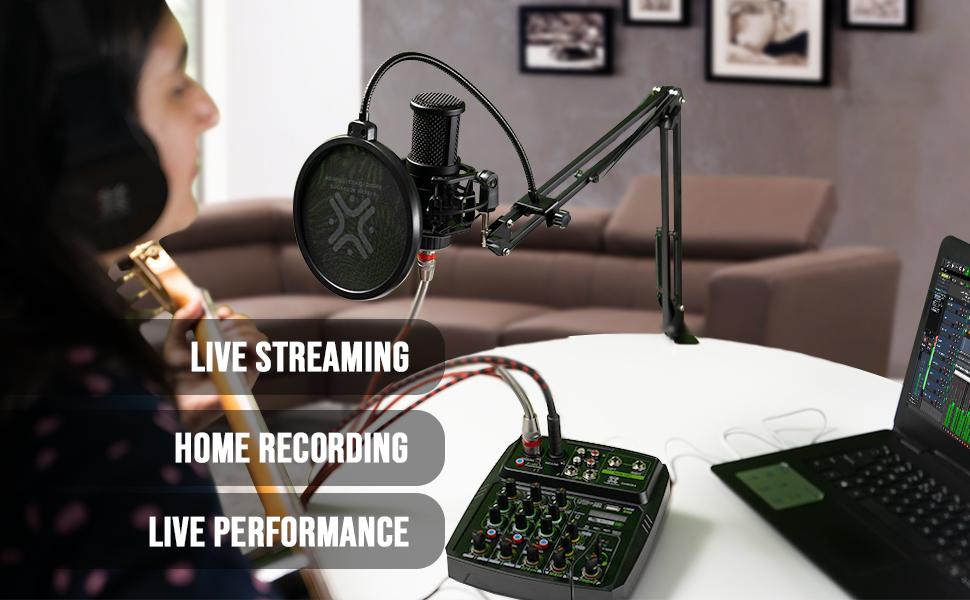 PC/ laptop audio recording
You can also do the audio recording on to your PC/ laptop by selecting 'MIX USB' and the same can also be monitored from your mixer by pressing on-to the ST/USB button. The volume setting of the output can be adjusted by the knobs present on the Channel 3/4.
3.5mm mic input
3.5mm 5V microphone interface on Channel 1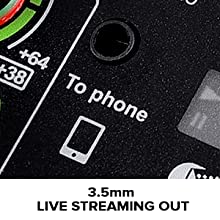 Go live from your mobile
The signal can be transmitted between the mixer and the mobile phone, and live broadcast in real time.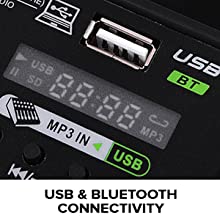 Background music
Connect your mobile phone to mixer through bluetooth to give back ground music or through USB drive.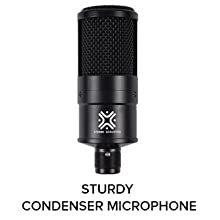 Black Condenser Mic
A high-fidelity condenser microphone for studio usage to pick up audio with greater accuracy