XAWL303-LM01- Wireless UHF Universal Microphone with Lavalier Microphone Kit with NOISE CANCELLATION
Unmatched performance. Incredibly small. UHF Wireless and Lavalier mic.
UHF Wireless Microphone
UHF- Ultra High Frequency Wireless microphone is a high performance product that offers supreme broadcast audio quality. The sound is delivered crystal clear under any conditions and up to a distance of over 25- 30ft which offers lot of flexibility for all kinds of content.
XAMWL303 is a Clip-on mic or beltpack mic with transmitter and receiver. The device is already paired at the factory.
Lavalier microphone
Lavalier microphone LM-01 is a clip-on collar mic that provides clearer and accurate sound quality as it has omni-directional polar pattern that gives 360 degree coverage. Wind foam on the mic enables the effective noise cancellation that would eliminates the unwanted surrounding noise thus offers enriched and superior audio.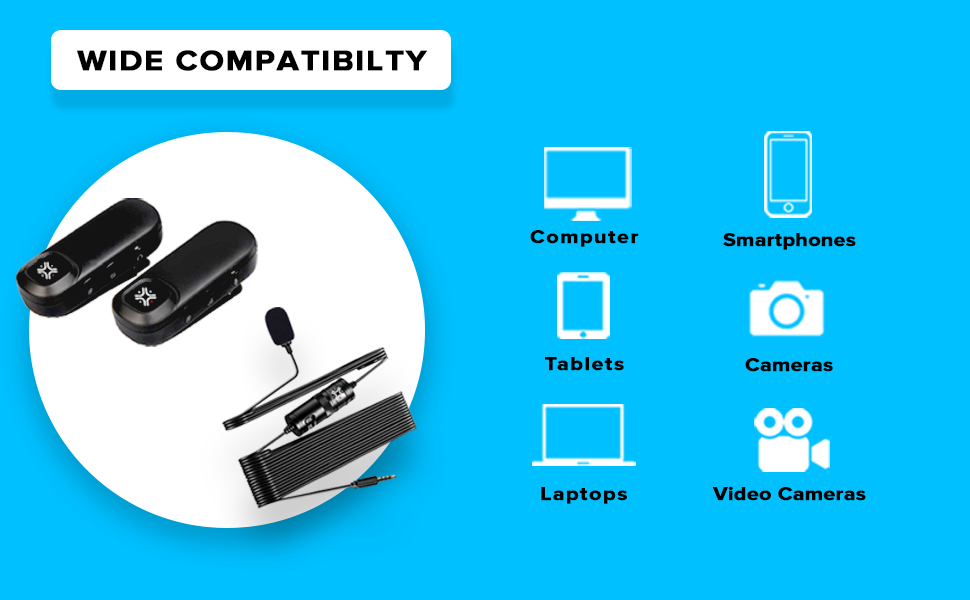 EFFECTIVE NOISE CANCELLATION- One mic that is compatible with all the devices!
Caters to content creators in all the disciplines- be it travel vlogs, online classes, cooking videos, work from home or an interview- you know that your audio output is always intact.
SOME POINTERS
The wireless mic & receiver charging is done using the USB to Type C charging cable. Both the transmitter and receiver can be charged at the same time.

Some Android versions are not suitable for their own camera app. In such cases, download the camera app separately- Opencamera or HD camera.

The mic has at least 4 Hrs of heavy usage time, over 2hrs of charging time, an inbuilt condenser and an effective working range of over 25 feet.

This wireless mic has a transmitter and a receiver with 3.5 mm jack, meant for use with mobile devices and computers with 3.5mm connection. For Type-C or Iphones, get an original OTG adapter.

The transmitter has an internal electret microphone. If no external microphone is plugged in, the transmitter will use an internal microphone.
Note- Plug-in the external lavalier mic (LM-01) on to the mic jack of the transmitter , and shift the knob to the Camera mode (after put in the cell given in the Lavalier mic box). Once the recording is done, shift the knob to the 'switch off' mode.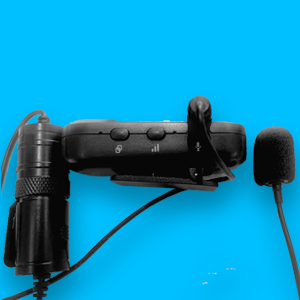 External microphone:- will go on to the 3.5mm input of the transmitter. It will offset the internal mic and also cancel all the background noise plus reduces the popping sound of plosives.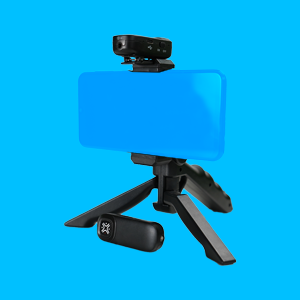 For mobile phones/Computers:- Use a TRRS TO TRRS Cable (given in the wireless mic box) on to the 3.5mm jack of your mobile phone, the other end of the cable being plugged in to the receiver.
For Camera/ Mixers/ Amplifiers:- Use a TRS TO TRRS Cable (given in the wireless mic box) on to the 3.5mm jack of your camera, , the other end of the cable being plugged in to the receiver.